What is Dubai Expo? This question is in the mind of many people. There are more questions than answers due to the lack of information and a big stir created by the government. One thing is sure that Dubai Expo will bring lots of benefits to the country and city. It will boost Dubai economy, improve Dubai real estate market, businesses and leisure. As it is expected that more than 25 million people will visit the city (during Dubai Expo 2020) more jobs will be created. In order for all these positive effects take place, Dubai government is improving the economy and infrastructure of the city.
Before jumping into Dubai Expo 2020 let's take a look at first Expos. How Expo exhibition evolved throughout the years and what does it stands for, now.
History of Expo 
The World Expo is an event when people from different countries used to gather in one place and showcase their products and craftsmanship. The main goal was to share information and culture of their hometown. The first exhibition of this kind took place in Persia, in the XVth century. By the end of the XVIIIth, century exhibitions started taking different shapes. It was organized similar to the bazaar, where products only displayed but not sold.
First World Expo
The World Expo represents the cultural heritage of each nation. It reflects an understanding of industry, science, technology, culture. At the same time, the World Expo showcases the history of people and an evaluation of the civilization they created.
First recognized World Expo took place in London, in 1851. It was called "Great Exhibition of the Works of Industry of all nations". 10 countries were invited to participate in this event, which attracted more than 6.3 million visitors.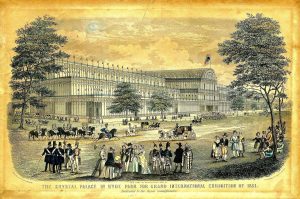 Chicago Expo
Chicago Expo left a significant impact on the World Expo, in general. This Expo was held when the USA was recovering from the Great Depression (the 1930s). The city was celebrating 100th anniversary since its foundation. Chicago Expo differs among others as this is the first Expo which was given a theme – "Century of progress". What is more, this Expo started a new trend. Large corporations were allowed to build their pavilions in the Expo Site, a practice welcomed by both entrepreneurs and visitors.
Brussels Expo 
Brussels Expo (1958) took place after World War II. It was a difficult time for people as they were recovering after the consequences of the war. These events reflected in the theme of the Expo which was "A world view – A new humanism". It symbolizes shift from technology-centered ideas to humanism.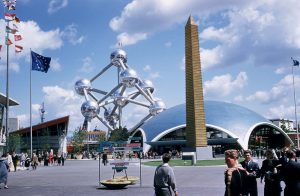 The transition of the World Expo
In the XXI century, comparing to XXth Expo experienced drastic changes. It became more human and nature-oriented. From concentrating on the city's development and infrastructure, Expo began to pay attention to global issues. Since then, World Expo has been viewed as a bridge, improving relationships and resolving contradictions.
What is Dubai Expo 2020? 
Dubai Expo 2020 is the first Expo which will be held in the Middle East, Africa and South Asia. It is expected to be one of the most important events in exposition history. Upcoming Dubai Expo 2020 will open on October 20th. It will last for 6 months, till April 10th, 2021. The theme of Dubai Expo is "Connecting Minds, Creating the Future" with subthemes Sustainability, Mobility, and Opportunity.
The perfect location has been chosen for Dubai Expo 2020. It is located between Dubai and Abu Dhabi, in Dubai South area. Dubai South is close to Al Maktoum International Airport. New Dubai metro route 2020 will be able to take passengers from Dubai Expo 2020 site to any part of the town.
What to expect from Dubai Expo 2020?
As His Highness Sheikh Mohammed promised that Dubai will "astonish the world," in 2020. And there are no doubts every single visitor will be amazed by this exhibition. Al Wasl Plaza will be the heart of Dubai Expo 2020. Important events such as opening and closing of the exhibition will be held there. The dome will be 65 meters tall and filled with fountains, waterfalls, parks and palm-lined courtyards. It is planned to have 3 different pavilions Sustainability, Mobility, and Opportunity. All pavilions will have its own unique design. Each participating country will have its own pavilion, as well.
Legacy of Dubai Expo 2020
Dubai Expo 2020 is expected to boost Dubai economy and bring it to a totally different level. The government of Dubai explains it as following: "We hope to stimulate the development of a knowledge economy here in Dubai, anchored to the Expo site itself, which will continue, after the event, to be a destination that attracts visitors, students and companies and is home to a combination of organizations including strategic industries, specialized technology companies, social entities and education facilities." More than 80% of the site is planned to be reused or repurposed in the legacy phase.
Dubai South is a master-planned community which will eventually play a major role in Dubai's future economy. Dubai South, as it develops, will have various districts including residential, commercial, logistics, aviation, humanitarian, exhibitions, and an international airport. The Dubai Expo 2020 site will be located within Dubai South.
The Government of Dubai projects that by 2030, 35% of Dubai's GDP will be contributed by Dubai South. In addition, it is being projected by 450,000 jobs will be created in the area over the next 10 years and will be home to 1 million residents. Fundamental demand drivers for Dubai South are trade, aviation, and logistics.
Dubai Expo 2020 is more than just an exhibition. It will build a new city in Dubai South that is planned to stay there and work as a catalyst for many other plans. A conference and exhibition center will be a key building in the Expo master plan and will become a major event venue to be operated by Dubai World Trade Centre.
The organizers of Expo in the XXIst century wish to review the process of how people are using wisdom and technology to reconnect themselves with nature, from which they have been moving away. The Expo is still full of life and will play an important role in promoting world peace and development.