Dubai investment opportunities characterized by its abundance of choices. Whether you want to invest in real estate, eCommerce, advertisement, stock market – Dubai has opportunities for all of your business ideas.
Thanks to its geographical location, modern infrastructure, continuous governmental support of the city and business-friendly environment Dubai build its name as business and investment hub. As it was mentioned, government always supports any type of business growth and initiative by launching new rules and regulations. These new implementations opened up lots of new Dubai investment opportunities for businessmen and investors from all over the world. Recently, Dubai government has implemented 100% foreign ownership, residency visa (for investors), and golden card. With all mentioned above Dubai, investment opportunities have grown more.
Why should you invest in Dubai?
So why should you consider one of the Dubai investment opportunities? Generally speaking, Dubai can be considered as one of the best places to establish your business or to explore different Dubai investment opportunities. Among the main reasons, on why you should invest in Dubai, are:
No property tax;
One of the safest cities in the world;
Growing economy;
Governmental support of the local and international business;
RERA, DLD (in relates to Dubai real estate market);
Expo 2020;
5-, 10- years investors visa;
100% foreign ownership;
Gold card permanent residency system;
One of the fastest-growing cities, in the world;
Stable currency.
Investment in Dubai will only benefit an investor and bring profit in the near future.
What to consider as Dubai investment opportunity? 
Depending on your budget, the end goal and knowledge, you can choose among different Dubai investment opportunities. The key point here is to know exactly what you want to get as an end result.
Invest in your own business 
With the introduction of a new 100% ownership rule, Dubai became more open and appealing for international businessmen, when it comes to business set up. According to previous rules and regulations, specific areas, in Dubai, can offer ownership, without getting a local partner. Dubai Free Zones are among those areas where an investor can be the only owner of the business.  According to the new rule, a total of 122 economic activities across 13 sectors are eligible for up to 100% foreign ownership such as renewable energy, space, agriculture, and manufacturing industry. The decision provides investors with an opportunity to acquire various shares in a number of economic activities including the production of solar panels, power transformers, green technology, and hybrid power plants. Setting up a new business in Dubai opens up new opportunities for international businessmen.
Start property management company
Taking into consideration the number of real estate projects, increasing population of the city, and its growth, it is wise to consider opening property management company. Many Dubai real estate investors are international investors They invest in Dubai real estate from an investor's point of view, not as an end-user. That creates demand for property management companies as real estate units have to be rented out and properly managed on behalf of the owner. Now, when people are investing actively in Dubai real estate market, is the time to establish a property management company. Consider it as one of the Dubai investment opportunities.
Dubai real estate as one of Dubai investment opportunities 
One of the most profitable sectors to be considered as one of the Dubai investment opportunities in real estate. Even though Dubai real estate market is not in its best condition, at the moment, NOW is the time to invest. Prices on Dubai real estate dropped down giving more opportunities for local and international investors to benefit from it. It became easier to own an apartment, rather than rent it. With new payment plans and offers from developers, investment in Dubai real estate became more affordable and profitable, in a long run. Some areas offer 7%-10% ROI to its investors. Choose Dubai real estate as one of your investment opportunities and you won't regret this decision. Real estate is one of the safest and most profitable investments. Take into consideration the latest governmental implementations, stable economy and city growth, which provides additional security to your investments.
Considering real estate investment, what locations should you take a look at?
Invest in Business Bay 
Business Bay can be considered as one of the main Dubai investment opportunities. It is the business hub of Dubai. Due to the huge concentration of different companies, agencies it can rightfully claim to be Manhattan of the emirate. This area will always be in demand, whether it is rent or purchase as a result of its location and high consolidation of people.
Invest in Motor City 
Motor City is quite popular among expats. Due to the high concentration of more affordable apartments, this area started developing rapidly. If you are looking for a place away from Dubai busy streets, consider investing in Motor City.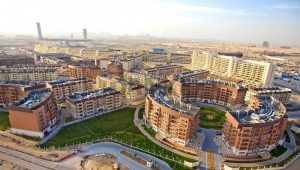 Invest in Jumeirah Village Circle (JVC) 
Jumeirah Village Circle (JVC) has a good location when it comes to nearby areas and easy accessibility. It is also a short drive from the Expo 2020 pavilion and Dubai's major business attractions. In the first 3 quarters of 2015, it was ranked the 2nd highest for move-in rates in Dubai. It is just 20-minutes away from the Al Maktoum International Airport. Another advantage is that rent will grow in the coming 24-36 months as the market improves. In terms of yield, properties offer between 15%–20% more space comparing to The Springs, and around 15%–20% cheaper to purchase.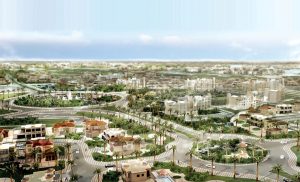 Marina, as another Dubai investment opportunity 
Up until now, Dubai Marina is one of the most popular areas when it comes to investment in apartments because it is located near business offices in Dubai Media City and Dubai Internet City. It serves as an attraction to many businesspeople, who prefer to be near their workplace and in a prestigious neighborhood that provides plentiful community amenities and the famous Dubai Marina Walk.
Dubai investment opportunity – Al Barsha Heights (TECOM) 
Al Barsha Heights situates close to Media City with multinational and Fortune 500 companies, which include BBC World, Microsoft, HP, CNN, Reuters, CNBC, Vodafone and more. It has numerous residential buildings suitable for anyone seeking to invest in Dubai. It is a top choice for visitors, because it is set in the heart of 'New Dubai' and considered a business hub. The perfect location makes it easily accessible from any other area in Dubai. Constant development gives endless opportunities for investment.
Dubai has a wide range of investment opportunities, especially when it comes to the real estate market and related services. Recently implemented rules and regulations are support Dubai real estate investors and encourage them to consider Dubai as an investment opportunity. If you want to know more on how you can invest your money with a high return on investments – contact Universal Prime Real Estate for more details, at 04 425 3935.