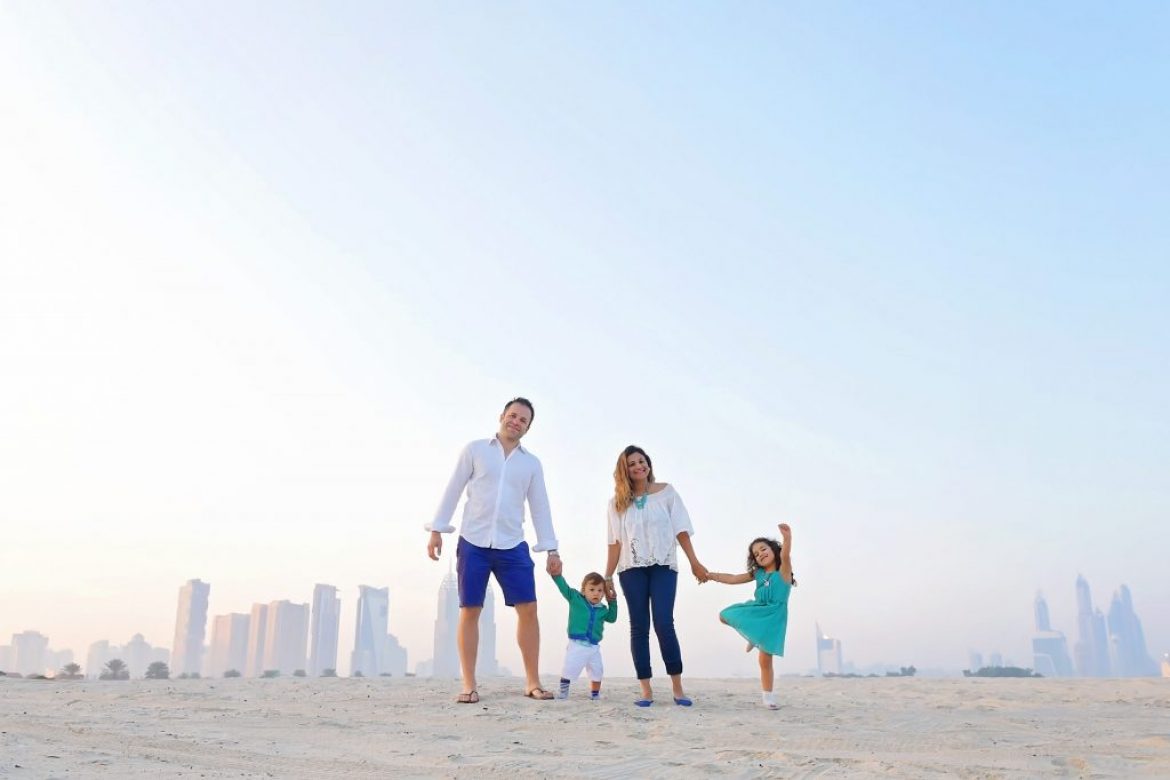 What comes to your mind when you think of Dubai? Luxurious lifestyle, skyrocketing buildings, larger than life malls, and happy people. Dubai is all of it. It is one of the most flamboyant and chic cities in the world.
Since shifting its focus from oil to tourism, infrastructure developed by leaps and bounds, new projects transfigured the city beyond recognition. It was then that Dubai gifted the world Burj Khalifa, Dubai Mall, The Palm, to name a few. 
Together with being one of the top tourist destinations, Dubai has established itself as one of the most developed real estate markets. With governmental support, Dubai has become a top real estate market for investors, foreign nationals  mainly. 
So what is it that attracts investors from all over the world to invest in Dubai real estate market?
Why should you consider Dubai as your investment destination? 
There is no doubt that Dubai is an attractive destination for people from all over the world. But why expats prefer to live and invest in Dubai? Main reasons are-
• A Stable economy 
• The governments interest and encouragement of Dubai real estate market 
• Continuous boost in the infrastructure of the city.
• Speaking of Dubai's real estate market situation– it shows one of the highest Return of investment 8%-12%, beating New York's 5%. 
Apart from the above benefits of investing in Dubai real estate market, it is also ranked as one of the safest cities in the world. 
When we talk about Dubai real estate investments it is important to show who are the main investors. 
According to one of the latest DLD(Dubai Land Department) reports, Emirati nationals have emerged atop investors in Dubai real estate market with the total value of 2,986 real estate transactions of AED 6.8 billion.
Indians following Emirati investors, showing 3,218 transactions with the total worth of AED 5.9 billion.
Saudi residents closing the list of top 3 Dubai real estate investors with investing AED 3.7 billion through 1,415 investment transactions.  
The list of top 10 investors by nationality  included Britain, Pakistan, China, Egypt, Jordan and France. 
What are the benefits of investing in Dubai real estate?
Investments in Dubai real estate market were always profitable for expats, more so today. The  government of Dubai has implemented rules and regulations with the aim to attract more foreign investors and provide more benefits for them. The restructuring of rules include –
• A 10-year visa for investors
• Allowing funds and REITs(Real estate investment trusts) on the Dubai Financial Market 
• Reducing fines and providing payment plans to expired business licenses stimulation of businesses by releasing AED 14 billion in the form of visa deposits
• Allowing many businesses to own 100% of their shareholding
• 6 months visas for people looking for work opportunities
• Freeze on school fees, etc. 
The main goal of the government is to provide a favorable environment for investors looking at the Dubai real estate market.
Which are the most preferred areas of investment in Dubai?
Main focus of investments in Dubai real estate market has shifted from luxurious properties to economic ones. Less developed and slightly distant areas from the downtown have started attracting larger number of investors. 
One of the most popular areas for international investments is Dubai Sports City. Sports City is sports complex that's perfect for the most active people in Dubai. 
Considering Dubai real estate market conditions and declining prices, a Dubai Sports City Apartment could result in up to 9.17% of rental returns annually. Price-wise, the value of the properties has declined over the past 6 months by 1.90%. 
Next in popularity is Dubai Silicon Oasis. It has a pretty vibrant neighbourhood too, complete with restaurants, supermarkets and more. With a rental yield of 8.66% YTD. This might also be the right opportunity to purchase a property here as prices have slashed by 3.58% over the past 6 months. 
International City became one of the most attractive destinations due to its design – country-themed architecture. Despite being far from the downtown, this area remains a hotspot for investors.
Jumeirah Village Circle (JVC) and Jumeirah Village Triangle (JVT) are very well located – relatively close to Dubai Marina and downtown. Although these areas are still under development, they still attract investors with reporting 8.45% YTD rental yield.
Future Forecasting 
Reckoning all favorable conditions for development, the population in Dubai is growing every year. According to the latest statistical data provided by GMI(Global Measures International), the total population of UAE is 9.54 million people, of which Emiratis 11.48%, Pakistanis 12.69%, Indians 27.49%, Filipinos 5.56%, Egyptians 4.23% and 38.55% of other nationalities.
Numerous projects, Expo 2020 and overall enhancement of Dubai economy will attract more expats and increase investments in Dubai real estate market.